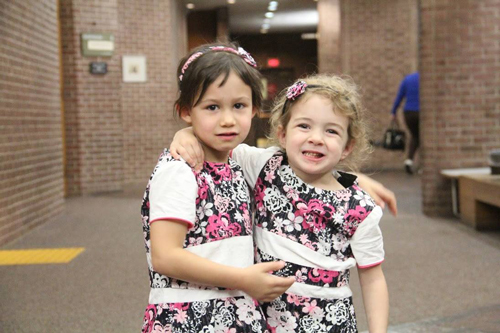 • There are about 653,000 children in the foster care system in the U.S. Of these children, over 108,000 of them are waiting to be adopted, but nearly 22,392 will age-out of the system every year before they have the chance. http://www.acf.hhs.gov/
• The children who leave foster care without being linked to 'forever families' are highly likely to experience homelessness, unemployment, and incarceration as adults. One in five will become homeless after age 18. http://www.jimcaseyyouth.org/about/aging-out
• The issue of attachment looms large. Having never learned how to attach to people or places, they struggle to have healthy relationships, stay in school, and hold down a job later in life.
• It is crucial at each stage of development–infants, toddlers, and young children–to learn how to attach. Even if children do not get to stay with the person they are attaching to, it is better for them to go through the pain of loss than to never attach to anyone at all.
• There are an estimated  153 million children in the world who have lost at least one parent of these there are roughly 17,900,000 have lost both parents. Not all of these would be adoptable but there are definite needs. There are an estimated 2 billion professing Christians in the world. If each Christian would reach out to one needy child, there would be no hungry, homeless, unloved, unwanted, abandoned, rejected children.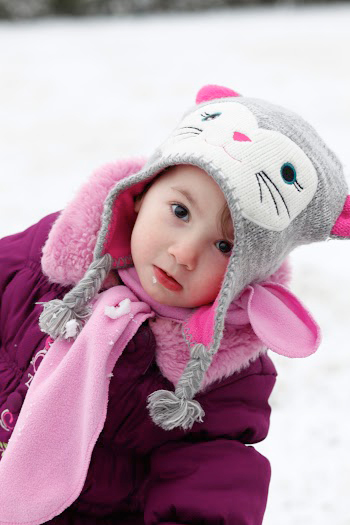 Types of Adoption
1. Adoption through foster care
Children waiting in the foster care system vary in age, from infants to young adults. The average age of a waiting child is 8, and some have brothers or sisters they should stay together with. It is important to understand that some medical and emotional disabilities are not easily corrected. But support and resources are available to help.
2. Local Infant Adoption
Local infant adoptions occur when a birth mother chooses to make an adoption plan for her unborn child. Infant adoption should only be done through a licensed adoption agency, or through an adoption attorney. Be sure that any attorney that you choose has experience in adoptions. Any agency or attorney must be licensed in Pennsylvania.
3. International Adoption
Hundreds of thousands of children from around the world who are orphaned need families. Rules governing international adoptions can change quickly and can be complicated. If you are interested in adopting a child from another country, it is important to work with an experienced and ethical agency, group, or individual.If you pursue an intercountry adoption, the U.S. Immigration and Naturalization Service requires that you complete a homestudy. In most cases, the adoption agency or person helping you can assist in completing the home study and help you find a child who needs a family.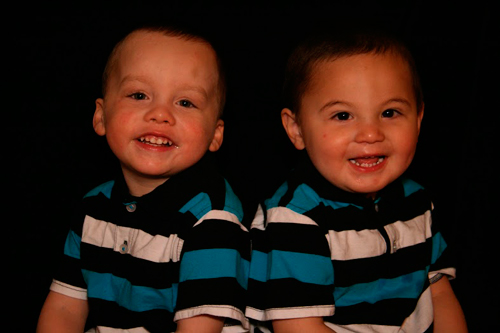 Steps to Adoption
Adoption can be a varied and often complex process, meaning each adoption experience is different. However, there are several basic steps that can help make the journey more manageable:
Step 1: Prepare Yourself
good way to start is to answer the following questions.
Why am I considering adoption?
Think about WHY you want to adopt. Make sure that you are getting involved for the right reasons and that you have realistic expectations of adoption.
How will this impact my family and marriage?
Just like adding children to your family by birth, adoption is a life-changing decision for every member of your family. Think about the impact that adding another child to your family through adoption could have on the people and relationships in your household.
Am I eligible to adopt?
Each program and country has its own list of minimum qualifications for adoptive families. Be sure to research the individual programs and countries that interest you for a specific list of their eligibility requirements.
Step 2: Decide what type of adoption you want to pursue
Next you must decide which option you feel most drawn to pursue. You may decide to adopt internationally, bringing home a child from a different country. Or instead, you may decide to adopt domestically, welcoming home a child from the same country in which you are a citizen. Within the world of domestic adoption, there are additional choices to be determined that will impact how your process moves forward. Do you want to adopt from state custody (foster care)? Through a licensed agency? Privately through an attorney? What level of openness do you feel is best for your child and family? Each of these decisions will have a bearing on the cost and landscape of the process as you move forward.
Step 3: Find an agency
If you decide to work through an agency to adopt domestically or internationally, you must first determine which agency to work with. Once you have settled on an agency, you will sign a contract with them outlining the services provided and be assigned a case manager who will help lead you through the process. For domestic adoptions, families often choose to work with an agency in their general geographic area as this adds to the convenience of coordinating home study and post-placement visits as well as any required classes/training prior to the adoption. For international adoptions, families will often work with two agencies – a placing agency (to facilitate the actual adoption process and placement) and a home study agency (to coordinate home study and post-placement reports). Because of this, a placing agency does not necessarily need to be in the same geographic area as the family. Regardless of which path you take, it is always important to be sure the agency of your choice  before committing to work with them in the adoption process.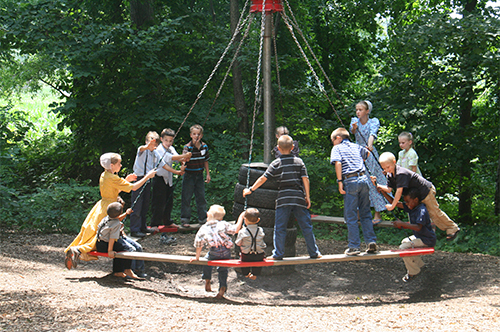 Step 4: Apply for a specific program
Once you have chosen your agency and the program you want to pursue, you will then begin to fill out paperwork through the agency in order to apply for the program you have chosen. It can be helpful (and is sometimes required) to attend a seminar by the agency to understand what programs are available and what to expect in the journey ahead. Although most agency will be able to give you a good understanding of what programs you qualify for before you apply, the formal application process will be able to solidly affirm that you meet all the requirements of a specific program before moving forward in the process.
Step 5: Get a home study
The next step is to complete your home study. This is a document compiled by a caseworker who visits you at your home, interviews your family, and ensures that you and your family will provide a healthy environment for any child added through adoption. It can seem fairly extensive and includes everything from family background, education, relationships, finances, to prior parenting experiences. The home study will focus on the specific type of adoption you have applied for (in regard to country, age of child, number of children, etc.) and once it is complete, a summary is provided giving approval for the adoption to move forward. In some cases, the caseworker may feel that an adoptive placement is not in the best interest of the child or family.
Step 6: Accept a referral or placement
You then work with your agency to complete the necessary steps to be matched to a child for adoption. The manner in which this is accomplished varies between programs. For some, a family will be given a list of waiting children to review, and in others birth parents or caseworkers choose the adoptive family based on their perception of which family would best meet the needs of a specific child. Once a family has been chosen, the referral is presented to the adoptive family who is then given the opportunity to accept the match. If accepted, the adoption process moves through any remaining necessary steps before placement. The timeline from acceptance of the referral to placement varies based on the specific program.
Step 7: Finalize the adoption 
Once the child comes into your care, there are different steps to finalize your adoption depending on the program. Often, you and your child appear before a judge to finalize that adoption. It could also be that all finalization documents are filled out and filed remotely. Regardless, once you've finalized your adoption, the child legally becomes your ward.
Step 8: Parent your child
You've gotten this far but your journey isn't over…in fact it's just beginning! You have a lifetime ahead of you to grow, care, and love your child. Because you have taken the time to get equipped, you are aware that children who are welcomed home through adoption have often experienced a significant amount of loss due to prior attachment injuries and/or early trauma. We encourage you to continue to stay educated and equipped in order to bring hope and healing to your child and family.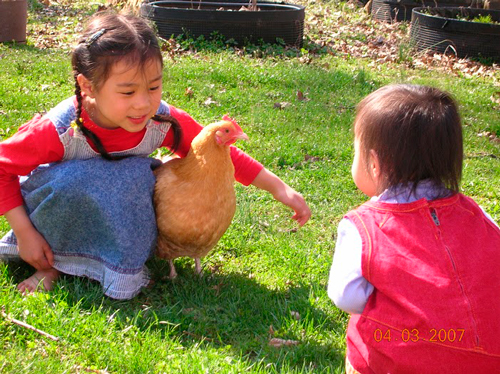 How do I fund an adoption?
Adoption can cost tens of thousands of dollars, and often one of the major barriers to adoption is finances. The U.S. offers a tax credit which can help many families, and you can learn about the adoption tax credit here. Organizations like Show Hope exist to help bring waiting children into the love of adoptive families through financial grants. There are many other organizations and agencies that offer grants or loans as well. Many employers also include adoption benefits and assistance programs to their employees, so be sure to ask your employer if this benefit is available.
In addition there are many creative ways families have funded adoptions through fundraisers. Show Hope has shared "4 Creative Ways to Fundraise for Your Adoption" and "3 More Ways to Fundraise for Your Adoption."
What adoption resources are provided to help adopting families?
Each agency offers resources to the adoptive families who are working within their programs. Look into the differences between several agencies on your list to determine what resources each agency offers and what resources are lacking. Decide which resources are most important to you and use this information to aid in your agency decision.
These resources include connections to local pediatricians or care services, early intervention programs, workshops, classes, adoption conferences, mentor programs and formats in which to connect and speak to other adoptive parents. Resources come available in a plethora of forms allowing adoptive parents to choose the resources most helpful to them.
Contact Us
Would you like to speak with someone about adoption, share your story or ask questions? Fill out the form below or give us a call at 717-553-9053, we'd love to talk!